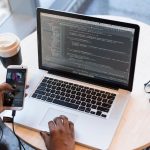 Bamberry Consulting is a specialist public sector recruiter, opening up new opportunities to develop services and people, supplying managers and senior leaders into interim and specialist projects in London and throughout the UK. 
Our consultants have over 25 years' combined experience in public sector recruitment, giving our clients a knowledge based, agile and flexible service with a focus on speed, efficiency and success. Your results measure our success! 
We have worked hard to build a reputation for delivering exceptional results, supplying people who are focused, tenacious, resilient and adaptable. Leaders with the capacity to deal with significant scale, complexity and ambiguity who can inspire staff, make effective decisions, and bring about success. 
Areas we cover are:
Education
Adults & Older People
Children's Services
Regeneration, Housing & Community
Change & Transformation
Project Management
Culture, Leisure & Heritage
Environment and sustainability 
Highways & Transport
ICT and digital
Organisation and HR
Procurement
If you are looking for a new member for your team, or your next assignment, call us today on 020 7760 7562. Or pop an email to us at: contactus@bamberry.co.uk
Our service is a fully confidential and we have an absolute commitment to quality of service monitored internally through our own audit procedures, as well as by adhering to codes of practice drawn up by UK bodies and we are an accredited member of The REC.